Facilities
The Fuel Research, Hydraulic Fluids and Environmental Protection Centre
National leader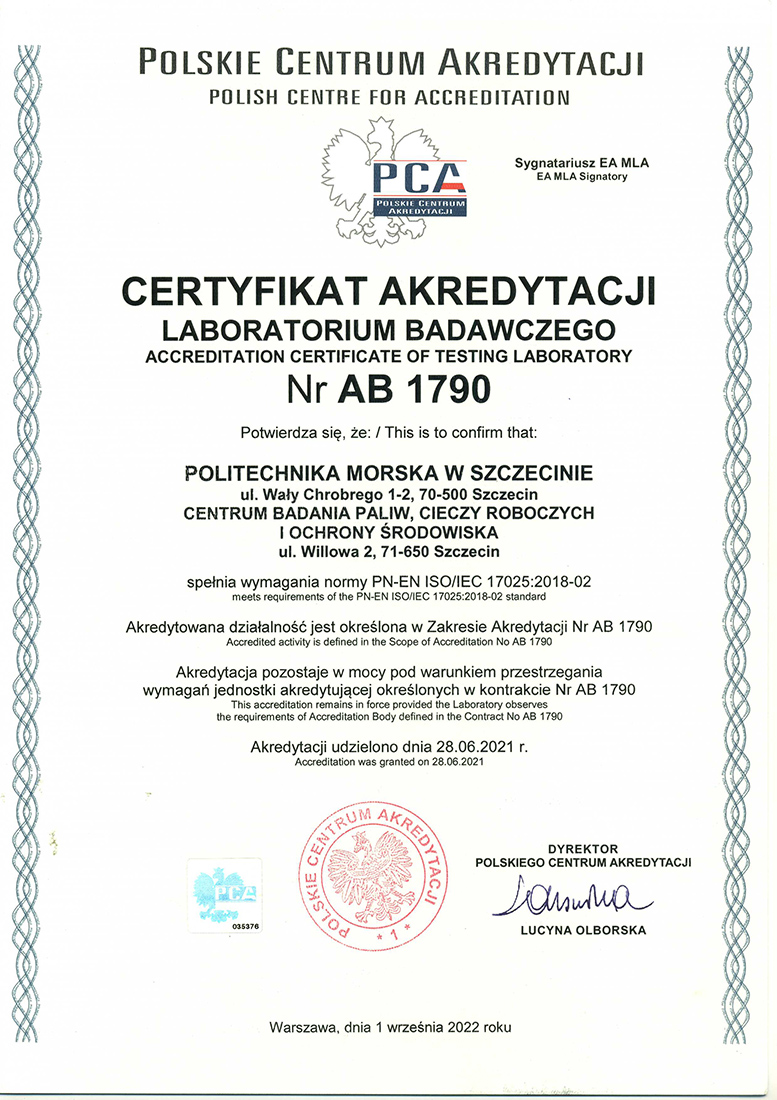 The Fuel Research, Hydraulic Fluids and Environmental Protection Centre was established based on the experience and equipment of the Department of Fuel and Working Liquids Laboratory. It was the outcome of a project which was co-financed by the European Union Regional Development Fund under the Regional Operational Programme of the West-Pomeranian Province for 2007-2013. Our Laboratory has been refitted with unique, state-of-the-art modern analytical equipment that produces high precision results.

With its well-qualified, highly competent and experienced team of scientists from the Maritime University of Szczecin with the newest laboratory equipment and the latest sampling and testing methods, our Centre is the most advanced research and test centre of its kind in Poland.

In 2021 The Centre received an accreditation certificate from the Polish Centre for Accreditation for testing of liquid fuels and lubricating oils.
Top-level research and services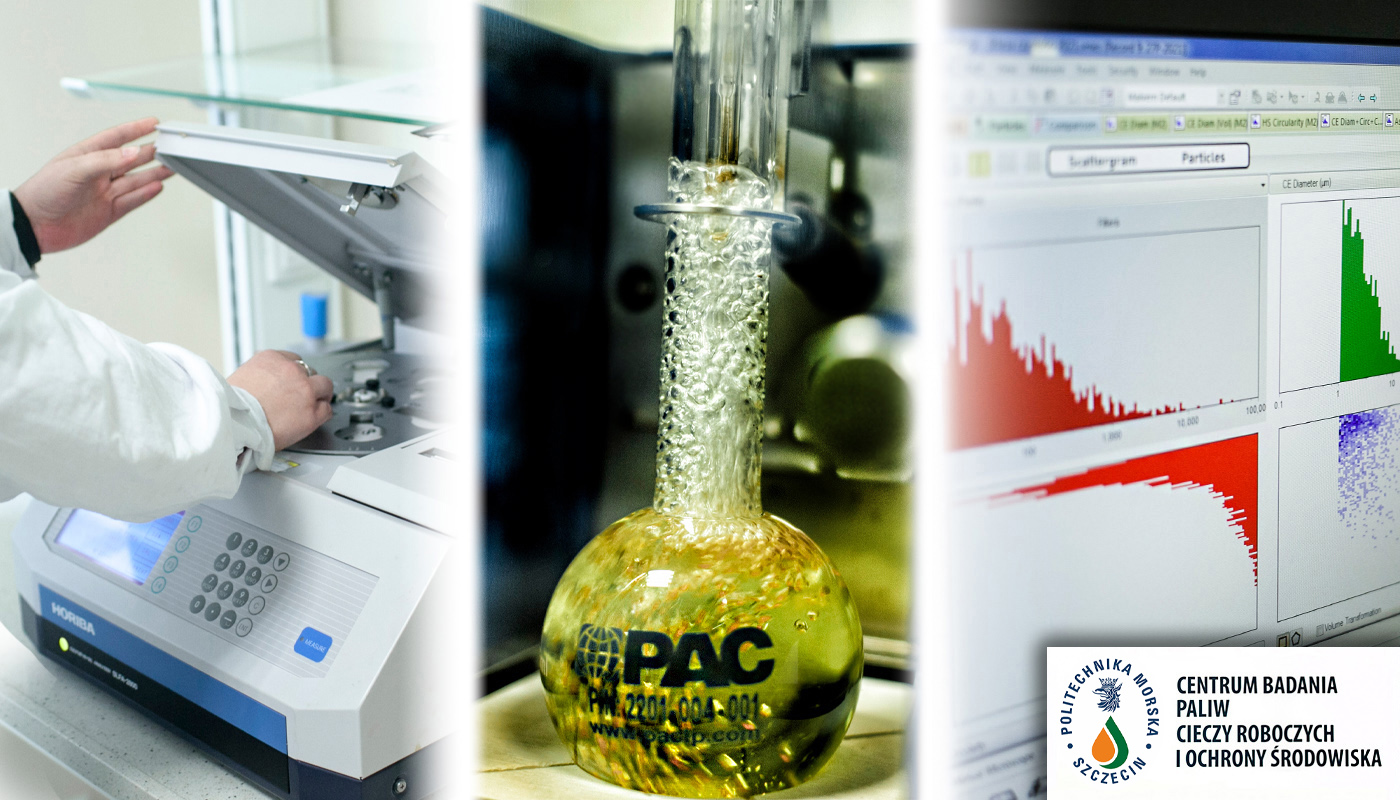 With its dedicated staff, high-tech equipment and the most reliable methods, the Centre can successfully conduct both innovative research and provide services - a broad range of tests - for commercial clients in many fields including:
Hydraulic oils
Lubricating oils
Transformer oils
Fuels for automatic-ignition engines- marine and automobile;
Natural environment protection research.
Full specifications of our tests in Our offer section
Thanks to the exceptional performance of the Centre (analysis of fuels and working fluids used by enterprises) the Maritime University of Szczecin is also a national leader in research on improving the efficiency of engines and machine hydraulic systems and reducing the negative impact of exhaust fumes and petroleum waste on the environment.
Our Lab offers comprehensive testing to determine the current status of particular components, predictions of variation trends and how to use working fluids, thus reducing operating costs.
Files to download: