University
MEWy Competition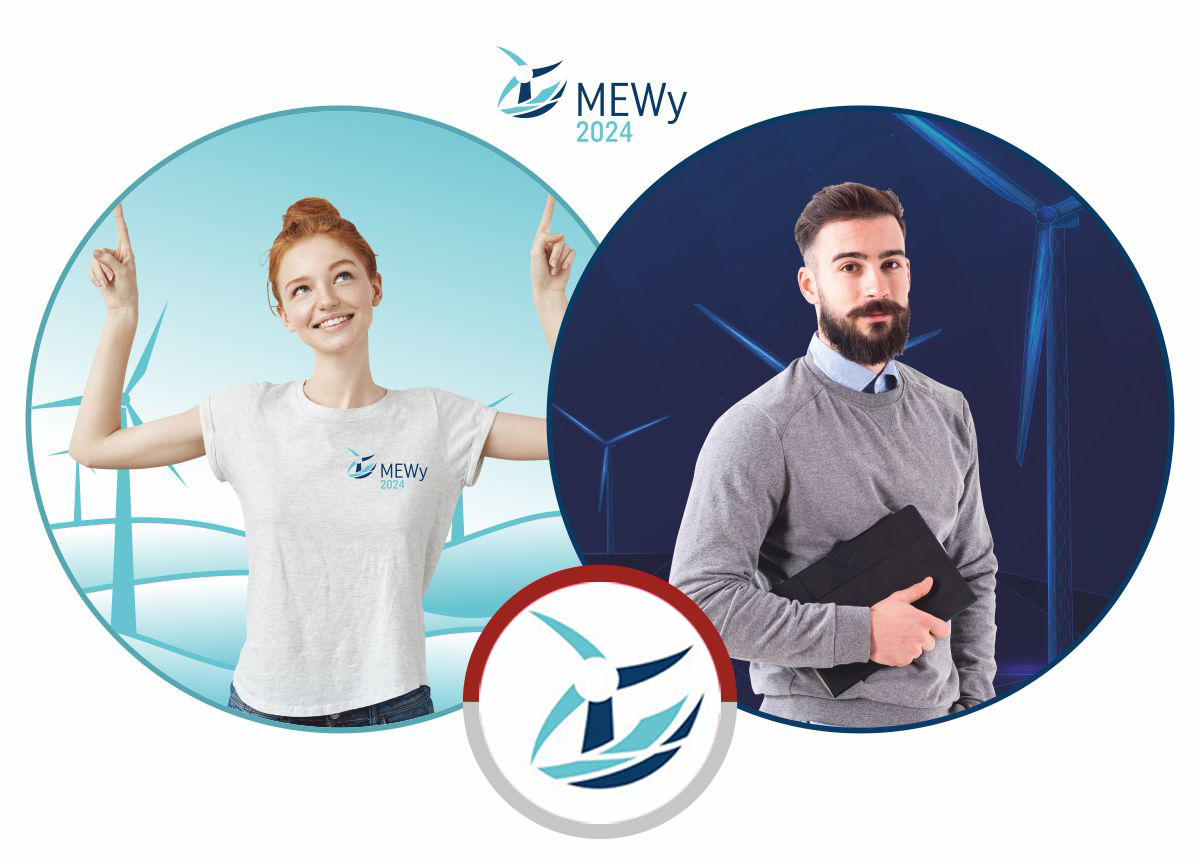 2024 MEWy competition - Trends and Visions for Offshore Wind Energy Development - 4th edition
MEWy competition - an original project of the Maritime University of Szczecin and the Marshal's Office of the West Pomeranian Region, it promotes the issue of energy from renewable sources and aims to stimulate the imagination of participants and recipients of the Competition. The creativity, knowledge and activity of the participants along with the visionary aspect of the Competition have become its trademark.
The competition is open to secondary school students, under-, postgraduates and PhD students.
Entries can be submitted until 23 February 2024.
Many attractive prizes waiting to be won!
Every idea counts. MEWy international competition challenges young people's imagination and encourages them to present even the most future-oriented solutions. The purpose is to widen the range of ideas for the application of modern technology in the generation of energy from wind and other renewable sources.
Check the prizes!
Overall cash prize pool of - details soon - for under- post- and doctoral students category.
1st place – cash prize PLN 5.000, MUS gadgets,
2nd place – cash prize PLN 3.000, MUS gadgets,
3rd place – cash prize PLN 2.000, MUS gadgets.
Additional prizes: paid apprenticeship at
Ocean Winds
office, and specialised training with
Windhunter Academy
.
Secondary school students' category prizes:
1st place – smartphone (prize donated by West Pomeranian Region), MUS gadgets,
2nd place – smartwatch (prize donated by West Pomeranian Region), MUS gadgets,
3rd place – wireless headphones (prize donated by West Pomeranian Region), MUS gadgets.
West Pomeranian Region gadgets (wireless headphones) will be donated to secondary school students from the West Pomeranian Region.
Winners (1st, 2nd and 3rd place) will also receive a commemorative statue.
How should the challenge be understood?
Participants are expected to present their perspectives on the broad vision of offshore wind energy sector development and other ways of generating 'green' energy. The problem can be tackled from various angles: logistics, wind farm design and construction, operation and maintenance, software, environmental, mechanical issues, automation, diagnostics or even marine biology.
What are the benefits, and what are the risks of offshore wind farms? Perhaps you have a breakthrough new idea on how to mitigate the negative aspects and expand the positive impact created by generating energy from renewables. If any of these topics cross your mind - this is the competition for you!
How to take part in MEWy competition?
You can work individually or in teams. Create a digital presentation (max. 10 slides or 10 minutes) and email it together with the scan of the entry form to:
konkurs@pm.szczecin.pl
by 23 February 2024. The original (paper) entry form should be
sent to the address
: Maritime University of Szczecin, 1-2 Waly Chrobrego St., 70-500 Szczecin, Poland. The ten best ideas will qualify for the second stage. You will then be asked to present (online) your genuine idea, solution or improvement before a Competition Committee. The second stage of the competition will take place from 26 February to 8 March 2024.
The results will be announced on 14 March 2024.

Students can choose the language of the presentation (Polish or English), under-, postgraduate and PhD students are required to prepare a presentation in English.